Samsung is going to launch its upcoming foldables – Galaxy Z Fold 4 and Galaxy Z Flip 4 sometime in August this year. But there is also a mainstream smartphone coming which is the Galaxy S23 Ultra, which Samsung is likely to introduce in early next year.
Before the launch of the Galaxy S23 Ultra, we are regularly hearing new information about the upcoming Samsung Galaxy S flagship smartphone, however, Technizo Concept has recently shared two new concept videos, which showcase the possible design of the Galaxy S23 Ultra.
So far there's no official information available regarding the design language of the Galaxy S23 Ultra, however, the concept shows off how Samsung can improve the design of its next flagship. According to the video, the Galaxy S23 Ultra phone features major upgrades in terms of two important aspects i.e. display and camera.
As per the reports, the company will bring its 200MP ISOCELL image sensor with the Galaxy S23 Ultra smartphone. The company launched this camera sensor in 2021, however, skipped its rollout with the Galaxy S22 Ultra this year.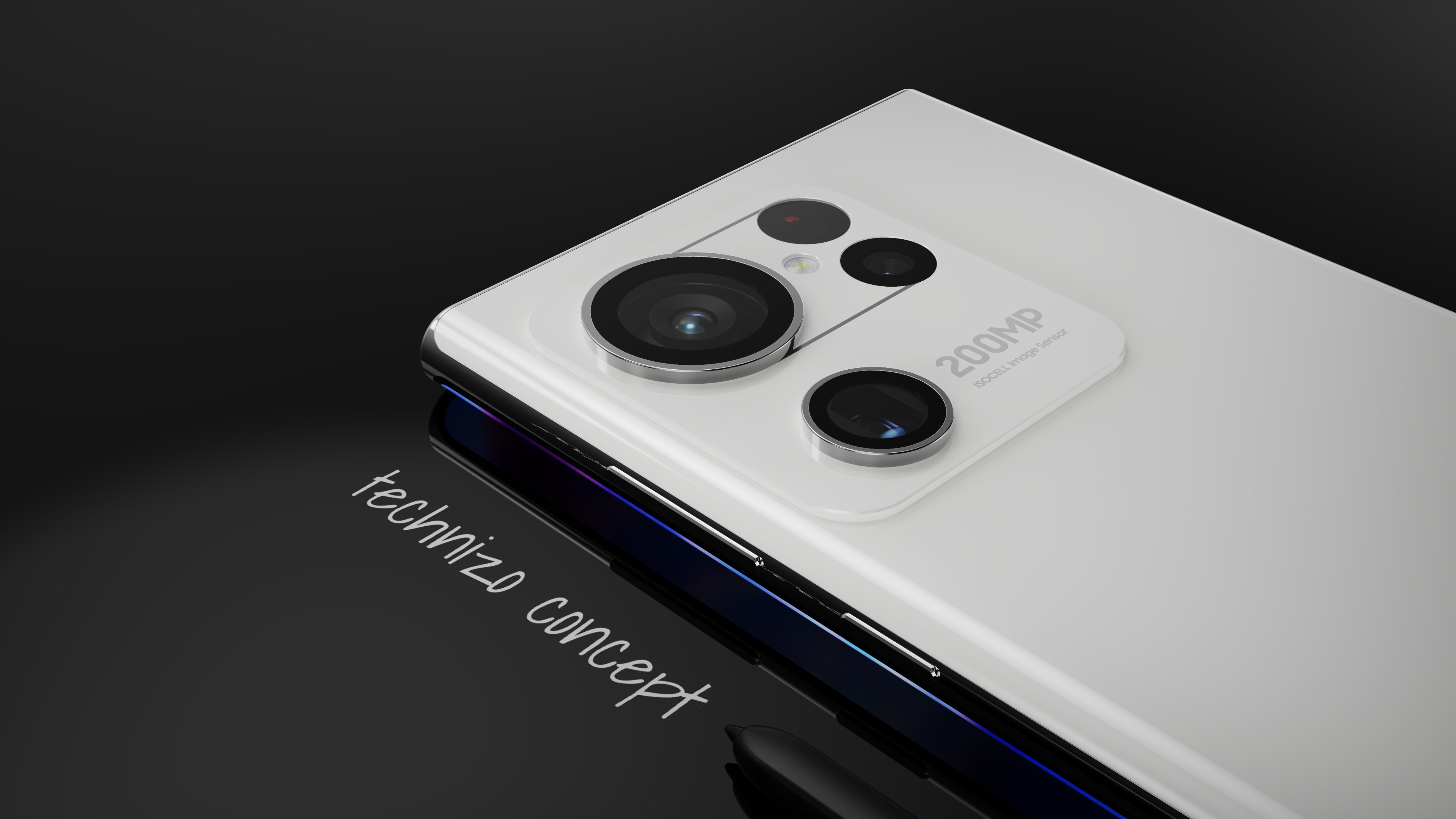 The 200MP ISOCELL image sensor is developed by Samsung's image sensor manufacturing unit. More megapixels means more details, as the company has recently shown in the official introduction video of the sensor.
Earlier, Huawei introduced various curved display smartphones having even noticeable rounded curves on the edges compared to other OEMs. Samsung is likely following the same patch as the concept shows Huawei-like curved display on the Galaxy S23 Ultra model.
However, the Galaxy S22 Ultra has the same form factor as the Galaxy Note smartphones, the Galaxy S23 Ultra will surely follow the same. An in-built S-Pen with an in-body compartment will be a part of the upcoming phone along with a reimagined camera arrangement inside a massive camera module.