Samsung Galaxy Book2 Pro is truly worthful for its light chassis and great OLED screen. These laptops are really useful for those who opt and work with multimedia 24×7. It is a breezy and easy one.
The Galaxy Book 2 Pro series are 13.3-inch and 15.6-inch full-HD+ (1,920×1080 pixels) Super AMOLED. Also, these devices are powered by 12th gen Intel processors & Windows 11, along with up to 32GB of LPDDR5 RAM.
Today we will tell you the Quick share and Private share for the New Galaxy Book2 Pro laptop that provides an easier and safer way to share photos, videos, and files.
Quick share:
By using the Quick Share feature of this Galaxy device you can wirelessly send photos, videos, documents, and many more things without the limitations of size and counting the number of files.
Before starting please make sure that you have the latest Quick Share App installed on your device.
Once you have installed the updated app you are ready to go.
Just open the Quick Share app
Drag and drop the file which you want to share
The application automatically starts converting the unsupported files and formats.
After that when the file is prepared and ready to share, you can scan the nearby people or the selected recipients, and hit the send button shown on your screen.
Quick Share also generates the QR code for the non- Galaxy users. So they can quickly link to the code and access the shared file.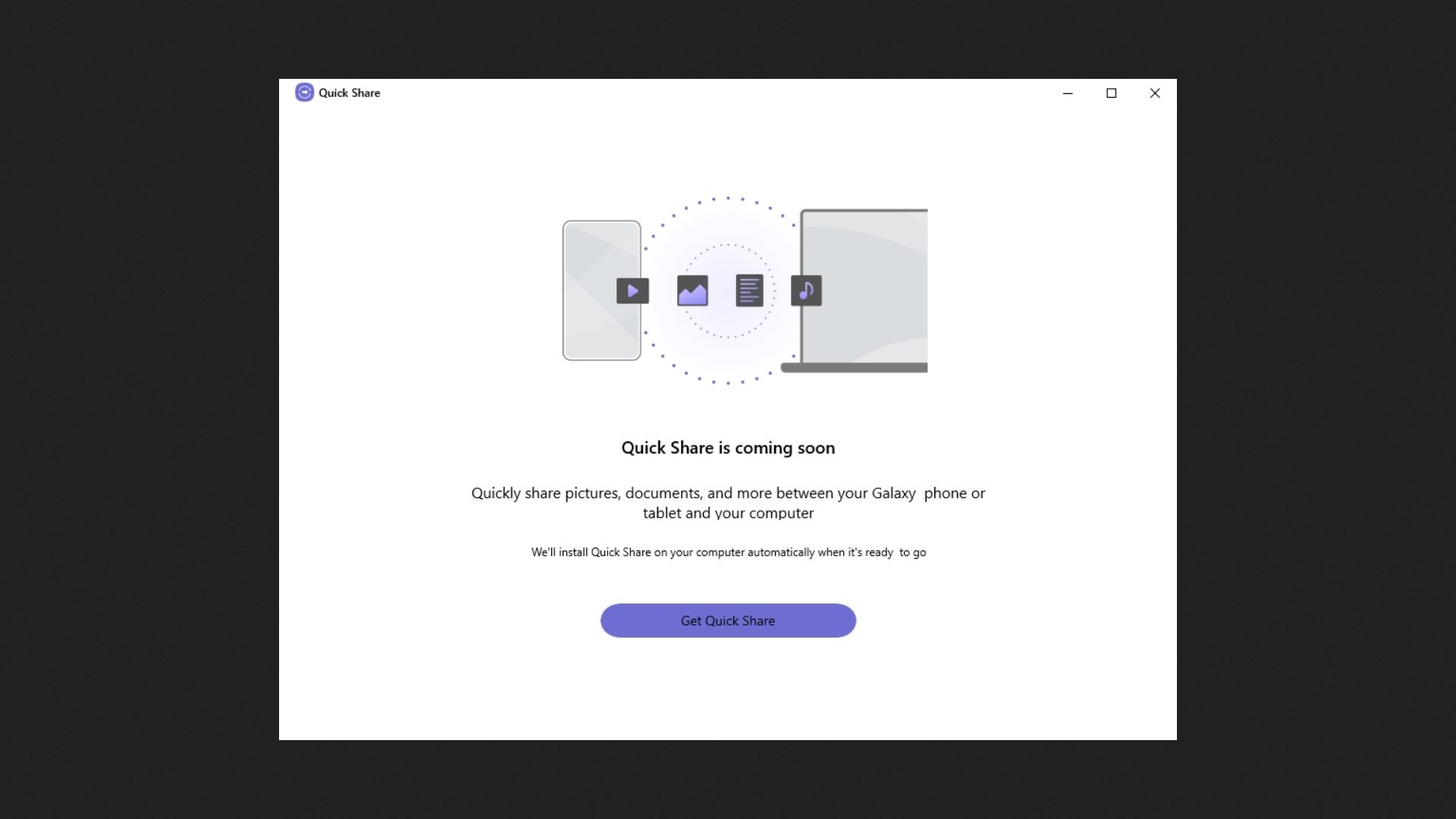 Private Share:
Private Share is very useful when you want to share your project work report or some important documents, college assignments, etc. Private Share provides the most advanced and secure way which is completely based on blockchain technology.
Private Share encrypts your file and implies strict permissions who can view them and who cannot? This helps you to share 20 files in a single click, with a total file size not exceeding 100MB. The most important thing is that you can share them with 5 different people at a time. Does not matter whether it is an audio, video, or a pdf file.
To quick-start open Private Share.
Look for specific permission before sharing the file.
Once you decide whom to give the access to.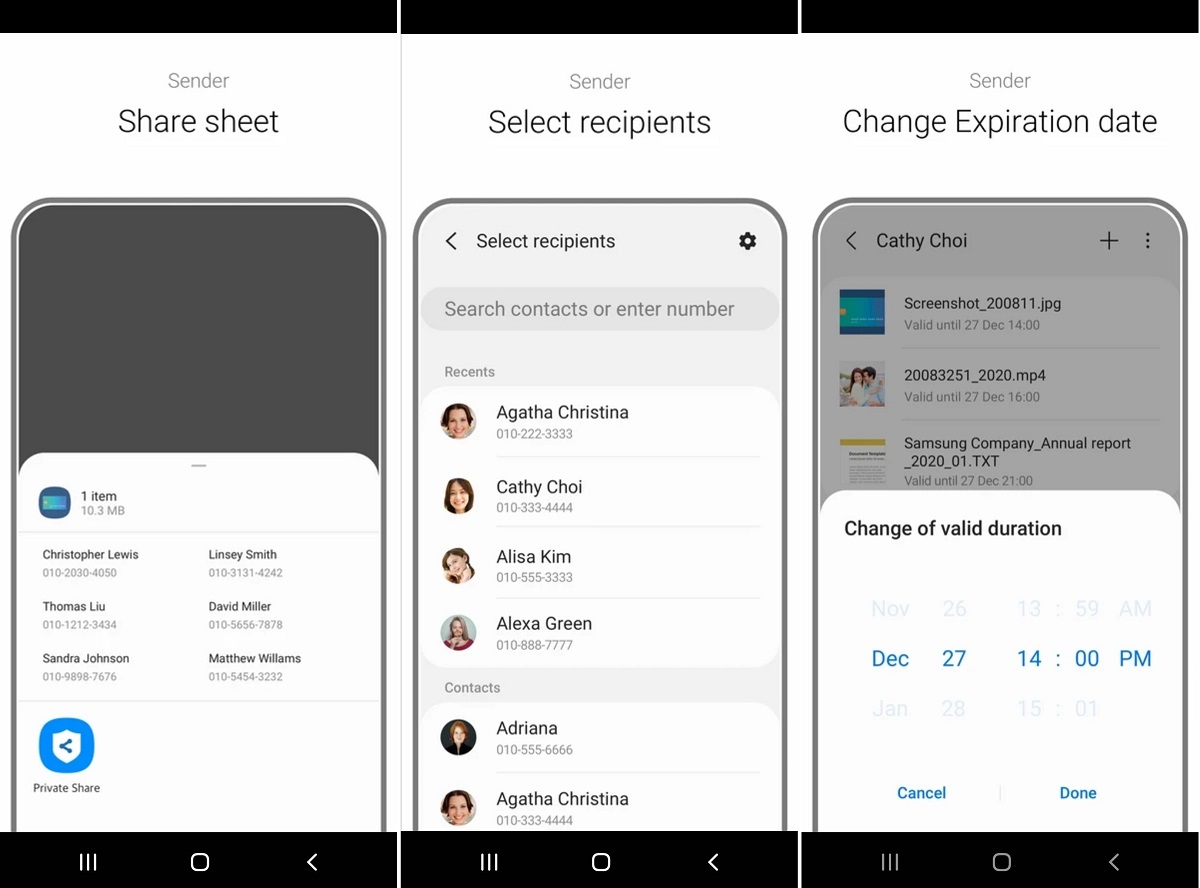 The encrypted file will no longer be available once the viewing permission is revoked. So no need to worry about the third party. The security measure of the Private Share helps your file from being saved, reshared, or even screen captured by the recipient.
So that's all, now start sharing informative, knowledgeable, creative, or funny videos with your friends along with private documents without any fear in communication from today.