Night Photography can be hard when it's too dark around you. While Samsung offers some camera features that are specially meant to capture night shots. Samsung One UI Night mode can capture stunning night landscapes with city lights and the star-filled night sky.
The camera features of Galaxy smartphones have gotten even improved with One UI 4.1. This enhanced Night mode allows you to capture bright portraits even in low-light environments. You can take pictures outside through the rear lens as well as the front lens when it is dark.
Shooting at night is all about being prepared and experimenting with your camera's different settings. Here are a few Samsung One UI 4.1 Night photography tips to get the most out of your nighttime shots.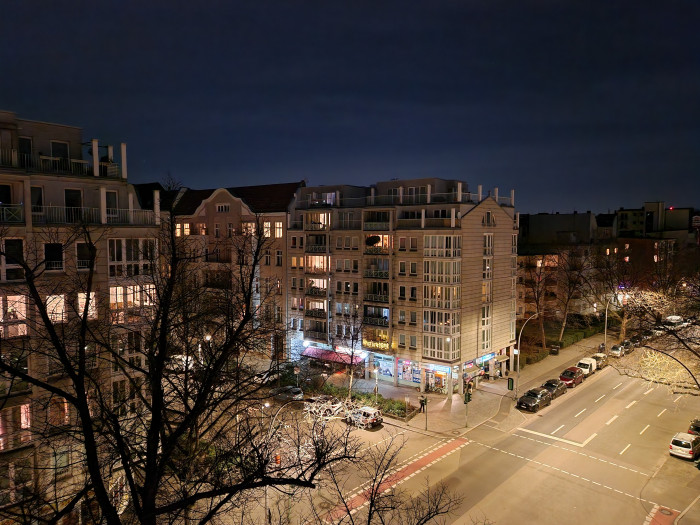 Samsung One UI 4.1 Night Photography Tips
Gear up smartly
Since the camera needs time to pick up a lot of light and then capture its target, stability is very important. So, when you aim to take perfect night shots, you should make sure that your camera remains stable, either by using a tripod or by leaning your phone on a fixed object.
To avoid moving the camera while tapping the shutter button, I suggest using the remote shutter or relying on the camera timer to capture photos with a delay. A flashlight and a power bank are also essential in your little one's night adventure.
Explore some epic shots with Night Mode
With night coming, you can try to capture amazing portraits in a bright sky, streaks of light from vehicles moving around, or give a shot at night pictures – all of which are a new addition to your epic photography.
The Night Mode on your Samsung Galaxy is enhanced by the Brighter Night sensor that lets you take clear and vivid pictures in any dark environment with more speed, and less noise, while controlling the exposure time.
On the shooting modes list, tap MORE >> NIGHT.
If you set the time that appears at the right bottom of the screen to Max, you may get clearer pictures.
Tap the capture button and hold your device steady until shooting is complete.
Aim for the Stars
A sky full of stars is all you need to sharpen your night photography skills. Here are four easy steps to capture a bright starry night with your Galaxy S21 Ultra and Galaxy S22 Ultra.
Switch from automatic settings to manual on your phone by turning on Pro Mode so that you can adjust ISO, shutter speed, and other settings yourself for each shot.
Go for a slow shutter speed to capture enough light for the shot.
Adjust the white balance between 3500K and 4500K (most likely settling around 4300K), though the ideal setting for your shot will depend on your location and conditions.
Set the ISO until your screen's viewfinder is exactly where you want it.
Save your photos in RAW format
RAW is the ideal format to save your night shots if you want great editing of your photos. Raw format capture uncompressed data so you can apply your creative vision and decide what the image should look like in terms of contrast, brightness, white balance, and many other settings.
Play around with your photos
Once you have done capturing your picture, try playing around with the various settings.
Use saturation to increase the intensity of color.
Contrast can recreate with the light and dark areas of your phones, brightening in that extra punch.
Adjust the depth of field to make elements in your shots stand out.
Recompose your shots by rotating, flipping around, or cropping them.
Explore different views or angles to being your night shots to life.